We are currently liquidating many of our remaining wheels and tire stocks, wheels only, tires only.  We are no longer shipping any wheels and tire sets until further notice.
We are working to transition our business into the online sales of wheels and tires from other sellers across the country. Please keep checking back for updates on this transition.  Kindest Regards – Steven
OEM Wheels Factory Rims – Dealer Take Off
Dealer Take Off OEM Wheels – Factory Wheels and Tires.  We currently have Chevrolet, GMC, Ford, Jeep, Dodge, Toyota, Kia, Nissan and other brands of SUV, pickups and car wheel sets in stock.  We have excellent quality like new genuine factory wheel and tires sets.
Most of our stock in the warehouse is available for purchase online.  NO SENSORS, NO LUGS INCLUDED.  FREE SHIPPING is included to the lower 48 contiguous states.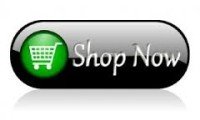 Shop OEM Factory Wheels In Stock By Brand ( Click a Logo)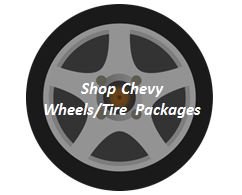 Shop Chevy Silverado Pickup, Tahoe, Suburban, Denali, Avalanche, Traverse, Trax, Impala, Malibu, Camaro, Colorado, Canyon wheels and tires in stock currently.
Shop Ford F150, Ford F250, Ford F350, Expeditions in stock now.
Shop Dodge Ram 1500, Ram 2500 and Ram 3500, Dodge Charger Challenger Wheels and Tires in stock currently.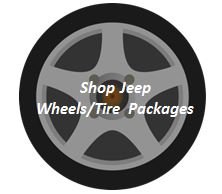 Shop Jeep Wrangler Sport, Sahara, Rubicon and Grand Cherokee wheels and tires in stock now.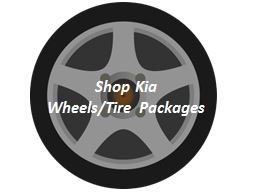 Kia Soul, Forte, Optima wheels and tire packages, wheel only in stock now.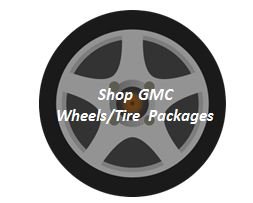 GMC Canyon, Colorado, Pickup wheels and tire packages.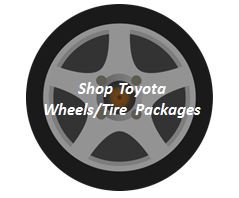 Toyota Tundra, Tacoma, J Cruiser wheels and tire packages, J Cruiser wheels only in stock now.
Nissan Maxima, Altima Wheels and Tire package in stock now.
AS OF APRIL 2, 2017 WE WILL NO LONGER BE SELLING OR SHIPPING ANY PRODUCTS DIRECTLY.
OUR CURRENT INVENTORY WILL BE SOLD AT A FUTURE DATE FOR PICKUP ONLY DO TO HEALTH ISSUES.  THANK YOU!
WE ARE IN THE PROCESS OF TRANSITIONING THE BUSINESS INTO BECOME AN ONLINE SALES POINT FOR SOME OF OUR COMPETITORS OVER THE PAST FEW YEARS, FROM DEALERS WE BOUGHT OUR INVENTORY FROM AND AS A BUYER'S RESOURCE TO FIND YOU WHAT YOU ARE LOOKING FOR.  BASICALLY, WE WILL USE OUR RESOURCES AND CONNECTIONS TO TRY AND FIND WHAT YOU ARE LOOKING FOR INSTEAD OF YOU HAVING TO DO IT.
PLEASE SEND US A CONTACT OF WHAT YOU ARE LOOKING FOR AND WHERE YOU WILL EITHER WANT TO PICK THEM UP OR HAVE THEM SHIPPED TO.  BE AS PRECISE ON THE ADDRESS AND STYLE/CONDITION AS YOU CAN BE SO THAT THE QUOTES WE ARE ABLE TO GET FOR YOU ARE AS ACCURATE AS POSSIBLE.  IF YOU HAVE A SPECIFIC STYLE, INCLUDE A PICTURE IF POSSIBLE BECAUSE THERE ARE SO MANY DIFFERENT STYLES OF OEM FACTORY WHEELS.

Chevy Silverado, Tahoe, Suburban and Avalanche Wheels
Due to a recent surgery, all items must be picked up by appointment in Prosper Texas.  
Genuine GM Factory OEM 17 inch, 18 inch and 20 inch six lug rims from 2000 to 2016 should fit most any Chevrolet or GMC Silverado Pickup, Tahoe, Suburban or Avalanche.  They will also fit most 4x4 Chevy six lug vehicles back to about 1988.  Just go to our Chevy Wheels information page and look through our many Chevy six lug wheels.
"As promised I am spreading the word of your great service." Julian in Grand Cayman
Helpful Wheel and Rim Websites.  Use these to find what wheels fit your vehicle and how changing tire sizes will affect your speed.
Bolt Pattern Reference Guide – find your bolt pattern, bore and stud sizes.
Tire Conversion Calculator – Use this to figure going from one tire size to another.
Hello Steven, I just wanted to drop you a line, I got the wheel/tires picked up and unpackaged at home over the weekend. They look great as expected and also wanted to say you do a wonderful job of packing them so no damage during shipping. I know that had to take a lot of time for you and just wanted to say Thanks Again for taking such care in what you do. Doug B