Contact Steven Goss by phone or email.  Email is best.  When you contact us, please leave a clear concise message and he will return your call as soon as he can.  
AS OF APRIL 2, 2017 WE WILL NO LONGER BE SHIPPING ANY PRODUCTS.  CURRENT INVENTORY IS BEING SOLD FOR PICKUP ONLY DO TO HEALTH ISSUES.  THANK YOU!
469-323-4374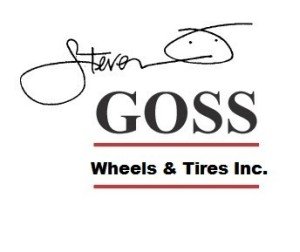 About Steven Goss
Steven Goss is a retired insurance agency owner/agent that began his 20 year insurance career in Norman, Oklahoma.  He began his professional career serving as the Budget Director for the City of Norman and Budget Analyst for the City of Dallas Texas.  Steven has owned insurance agencies in Norman, Lawton and Oklahoma City in Oklahoma as well as Frisco Texas.  Steven started Stonebriar Insurance Group and One Stop Insurance Agency of Texas in 2006. The final sale of his insurance business was to Champion Commercial Insurance of Dallas Texas in 2013.
Steven is a 1989 graduate of Oklahoma State University with a degree in Agricultural Economics/Pre-Law.  He obtained a Masters of Business Administration/Finance degree from Oklahoma City University in 2001.  Steven also has taught college accounting classes. He finished his work in graduate taxation from the University of Texas at Dallas. Steven took several years off in 2004 and 2005 to coach including serving as the Offensive Quality Control Coordinator at the University of Tulsa.  He is from Seiling Oklahoma in far NW Oklahoma where he was born and raised.